one of my besties, ann, is getting married this sept and i'm one of her lovely bridesmaids...yay!!!
i've already found my dress (we're wearing chocolate brown) and since ann is a shoe whore...like me...she wanted us each to pick fun fabulous shoes (in any color we want).
almost all of the other girls have their shoes, but i knew exactly what i wanted, yet couldn't find a pair that was just right.....
UNTIL.....
i was shopping at macy's with my mom and glanced over at the size 7 1/2 sale rack and there is my perfect shoe sparkling back at me....literally....SPARKLING....
the shoe god's were smiling down on me that day
and i was just laughing....because ann hates pink...and sparkles;)
they're like my ruby slippers...just pink...and extra fabulous:)
be pretty~melis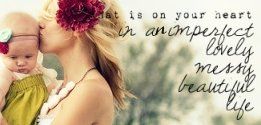 linking up with the amazing
casey
today:)