i cannot believe that it is june already! seriously this year is flying by...and the scary part is that i feel like summer is almost over because it's been sooo hot here...but no...summer hasn't even started..ugh gross. one thing that sucks about this hotness is i feel like my face is always slimy...like the second i get home i wash off all my make up because i don't like feeling like it's seeping into my pores...yuck!
now i love all things skin care...moisturizers, serums, scrubs, oh my...i love them all...and honestly people never believe i'm as old as my actual age so something must be working. over the past few weeks i've been able to try out this great new skin care line,
DeeVoo Skin Care
, and i love it!! owner, Melinda, was an acne sufferer and when she couldn't find anything that would work for her she took matters into her own hands and created her own line of skin care! how cool is that??
now when i was younger my skin was a big fat mess. have acne? check out the
before & after
pics of DeeVoo's customers...pretty amazing!! thankfully my skin is much better now than it was, so i've been using the
radiant trio
.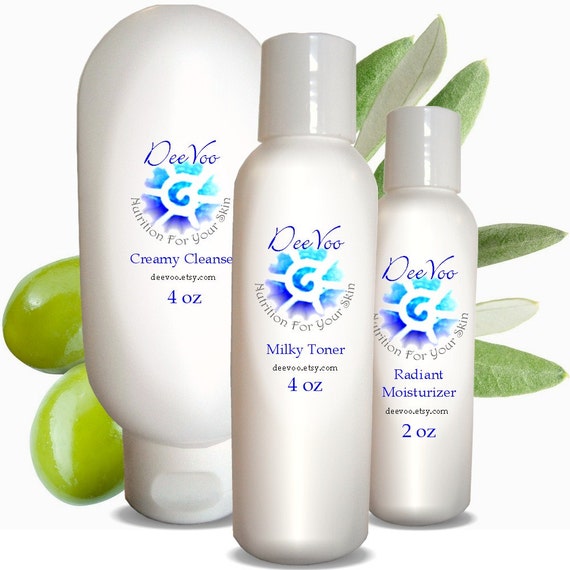 there is a cleanser, toner, and moisturizer and it's perfect for any skin type. my fave is the toner...usually i don't use toners because i feel like they just dry my skin out, but this one is awesome! i feel like my skin just glows after using it! melinda also has great
skin care facts
on her website, so you'll know exactly what you need and why!
and it's your lucky day because she is offering 10% off for mrd readers with code: BLOGLOVE! so get your pretty faces over to her
shop
and stock up...then your skin can be lovely like mine;)